Profile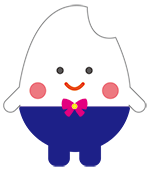 Have you ever eaten Japanese rice? Japanese rice is glutinous, glossy, and very tasty.
However, Japanese rice is now facing a big problem. That is, the consumption of rice is decreasing.
According to the data from 2008, the consumption of rice is 54,4 kg per person per year.
Since the peak consumption in 1962 was 118,3 kg, this is less than half of the peak consumption.
The price of rice has also decreased, from 23,607 yen per 60 kg of brown rice in 1993 to 11,967 yen per 60 kg of brown rice in 2014, about half the price.
While the price of other foods such as wheat is rising rapidly, the price of rice has dropped by more than half.
Farmers are suffering greatly because of this critical situation for rice, the staple food of Japan.
The number of farmers is also decreasing due to this situation plus the problem of successors. However, rice is an indispensable staple food in Japan.
I would like to rediscover the appeal of rice once again and cherish our food culture. This is why I am sending out this information.
Let's work together to realize a society where both farmers and consumers can be happy by eating delicious rice!
Please feel free to contact us from the Contact page for any inquiries, comments, consultations, and job requests.