Taste? Price? Organic? A Farmer's Guide how to Choose Japanese Rice

2023年2月1日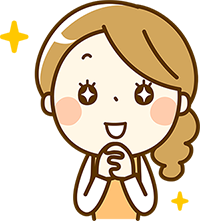 I'd like some delicious rice!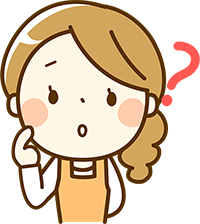 Is there inexpensive rice?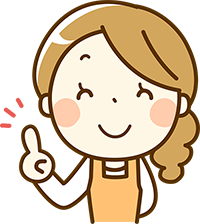 There are about 300 varieties of rice produced in Japan. It would be impossible to try all 300 varieties and find your favorite.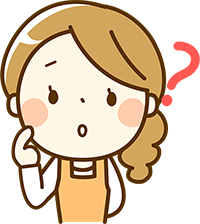 How can I find the perfect rice for me?
If you think so, I have compiled a list of how to choose the best rice.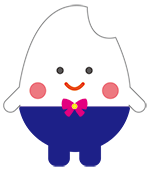 Please refer to it and find your favorite!
How to choose rice
(1) Rice Taste Ranking
Every year, the Japan Grain Inspection Association publishes the "Rice Taste Ranking". Simply put, it is like a rice contest.
A blend of Koshihikari rice from multiple regions is used as the standard rice, and the rice is evaluated in the following six categories: appearance, aroma, taste, consistency, hardness, and overall evaluation.
Extra A: Particularly better than the standard rice
A: Good
A': Generally equal
B: Slightly inferior
B': inferior
The judges are a group of rice professionals, including a rice/taste appraiser, a rice master, and a rice advisor, so if the rice is rated "Extra A", it is sure to be delicious.
However, this "Rice Taste Ranking" is only a guide. The association "does not evaluate all the rice in circulation. The association says, "It is not an evaluation of the product itself.
For example, even if Koshihikari produced in Uonuma, Niigata Prefecture, receives an extra A rating, it does not mean that all rice harvested in Uonuma has been evaluated. The taste of rice can vary even if the rice fields are only a few kilometers apart, and it also depends on the producer (cultivation method).
Extra A Recommendation
Uonuma Koshihikari is the only rice in Japan that has received an extra A rating for 28 consecutive years since 1989, when "Rice Taste Ranking" was established. It was rated A once in 2017 but has been rated an extra A again since the following year.
Uonuma Koshihikari is produced in a wide range of areas, including Minamiuonuma, Nakauonuma, Kitauonuma, and Ojiya. The most highly rated among them is Koshihikari produced in Shiozawa, Minamiuonuma County (formerly Shiozawa Town).
(2) Select by price
The price of rice varies greatly depending on the region, brand, and cultivation method.
If the emphasis is on yield, the rice will be reasonably priced. However, if the emphasis is on eating quality, the yield is reduced and more labor is required, resulting in a higher price. Special cultivation and organic cultivation require more time and labor, so the price is even higher.
Reasonably priced rice is for commercial use, multi-ingredient rice, blended rice, and high-yield rice.
However, in recent years, the prices of major rice brands have been decreasing, while the prices of low-priced brands have been increasing, and the overall price difference has been decreasing.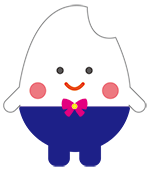 If the price isn't that much different, then I can pick my favorite!
Affordable Rice Recommendation
Kogomesan is a blend of rice that has some problems, such as the size of the rice being uneven and broken rice mixed in.
The product has many reviews that say it was delicious, although they say " We can't offer the tasty rice."
Brand Name Rice Recommendation
This is Koshihikari rice produced in Niigata Prefecture, the best rice-producing area in Japan. It is said that Michelin restaurants are also purveyors of this rice. It is also well-received in reviews as sweet, glutinous, and delicious.
(3) No-rinse rice or regular rice?
The greatest advantage of no-rinse rice is that you do not have to rinse the rice, simply put it in the rice cooker with water. Some people say that no-rinse rice is bad, but this is probably because in the past inexpensive blended rice was often marketed as no-rinse rice. In recent years, wash-free rice has been marketed as delicious brand-name rice, so it can no longer be said that wash-free rice = bad rice.
The price of wash-free rice is a little higher than that of regular white rice because of the many milling processes involved. However, the grain size of no-rinse rice is slightly smaller because the surface of the rice, known as "Nuka" is removed. Therefore, the amount of wash-free rice is slightly larger than that of regular white rice.
However, even though various brands of rice are now selling wash-free rice, there are still many options for regular white rice. And because rice polishing technology has improved, regular white rice does not need to be rinsed as much as it used to. All you need to do is just pour water and rice into a bowl and wash the rice lightly so they rub against each other, and change the water only two or three times.
You can choose between regular rice, which offers many choices, and no-rinse rice, which does not need to be washed, depending on your lifestyle.
Recommendation of No-rinse Rice
This very popular no-rinse rice has won various awards, including No. 1 in Rakuten's weekly no-rinse rice ranking, Gourmet Grand Prize for 8 consecutive years, and No. 1 in the rice and cereal genre at Gourmet Koshien. Reviews say it is easy and tasty.
(4) Select by package and quantity
Rice deteriorates as each day passes after milling, so please purchase enough rice to eat as soon as possible after purchase (after milling).
The following is a rough estimate of how long the rice can be stored for the best flavor.
Autumn and winter (October to February): 2 months
Spring (March to May): 1 month
Summer (May to July): 3 weeks
Midsummer (July to September): 2 weeks
If you have a large family and consume a lot of rice, it is more economical to buy more at a time.
On the other hand, if you live alone and do not eat much rice, it is better to buy rice in small quantities for better taste.
In such a case, I recommend a small quantity such as 2 kg (4.4 lbs).
Recommendations for small quantity packages
Products with zippers are convenient for storage. It is compact and easy to store in small refrigerators.
(5) Organic and pesticide-free
Although more expensive, organically grown and specially cultivated rice is also increasingly being distributed.
What is organic rice?
Organic rice is rice grown without the use of pesticides or chemical fertilizers and grown using the power of nature. Only rice that has passed the Japanese Agricultural Standards (JAS), established by the Minister of Agriculture, Forestry and Fisheries, has the "Organic JAS Mark". And it can be called organic rice.
What is Specially Cultivated Rice?
Rice grown with less than 50% of the amount of pesticides and chemical fertilizers used in conventional cultivation methods.
For example, "Tsuyahime" from Yamagata Prefecture is grown entirely under organic or special cultivation.
(6) Preference is the most important
Do you like glutinous or firm, sweet or light? Your preference is the most important factor. However, it is impossible to find a favorite by comparing a huge amount of rice.
This website provides information on the characteristics of various brands of Japanese rice. But note that the taste and texture of rice vary depending on the region, producer, and harvest year.
Try popular brands
This is a luxurious assortment of rice brands selected by rice masters. One bottle is 300g (0.66 lbs) of no-rinse rice. Oxygen absorber included for long-lasting freshness. It's great as a gift or to compare brands of rice.
The assortment includes:
Hokkaido: Yumepirika
Aomori : Seiten no Hekireki
Iwate: Kiniro no Kaze
Miyagi : Date Masamune
Yamagata : Yukiwakamaru
Toyama : Fufufu
Okinawa : Chura Mai
Niigata : Uonuma Koshihikari
Fukui : Ichihomare
Hyogo : Stork-breeding rice
Summary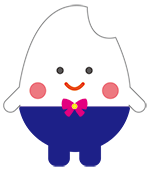 There are many different types and brands of rice. I hope I have helped you choose the rice that best suits your lifestyle and preferences.
Finally, here is a summary of the products recommended in this article.